Chassis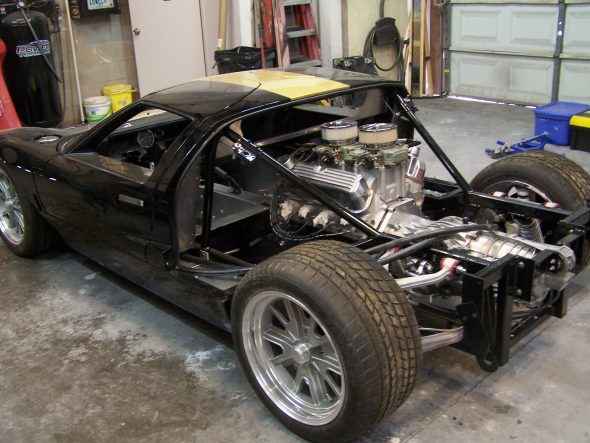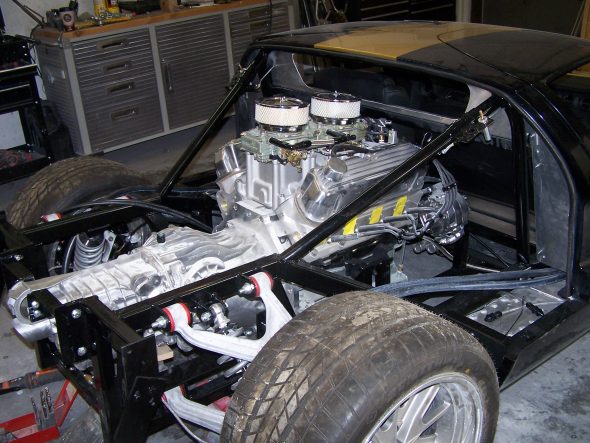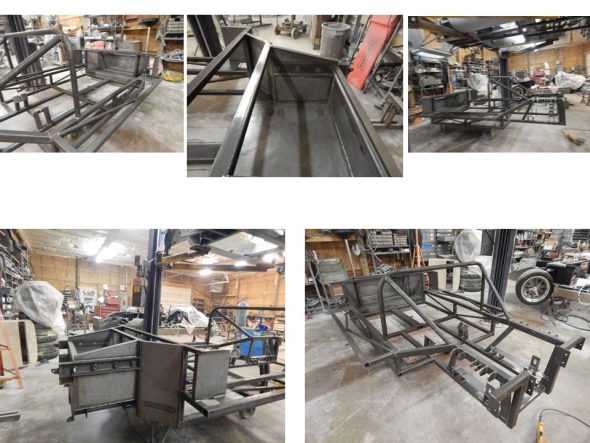 Every Active Power GT is based on the ZSR Chassis.
The Active Power ZSR is High Tech simplicity. We started with a clean sheet of paper and designed a straight forward solution. Our suspension geometry was designed by experienced race engineer Jim Griffith. Jim domintated Formula Atlantic with drivers such as Patrick Carpentier, and Buddy Rice.
After consulting with Jim, we realized the Corvette suspension was well suited for what we were trying to do. Combined with it's availability and cost, it proved to be the perfect solution for our needs. Jim redesigned the geometry to suit our mid engine configuration and the almost 1000 lb reduction in weight over the stock Corvette.
In the 1960's, vehicle suspension geometry was designed around tires with extreme sidewall deflection.  The tires of today have little or no deflection and the suspension needs to work with that. The trend in recent years has been around "Zero Scub Radius". This is why you see wheels with deep back spacing working with suspension that has zero or should we say minimum scrub radius.
Zero Scrub Radius simply means that the king pin axis intersects the ground at or near the center of the tire patch.  The relationships between the tire manufacturers, the race engineers and the chassis designers is the pulse of motor racing. The results of those relationships feeding each other and advancing technology, has ended up in every GTR Coupe.